viva Analog "Opto-Vibe"
pics/clips (c) 2009 JC Maillet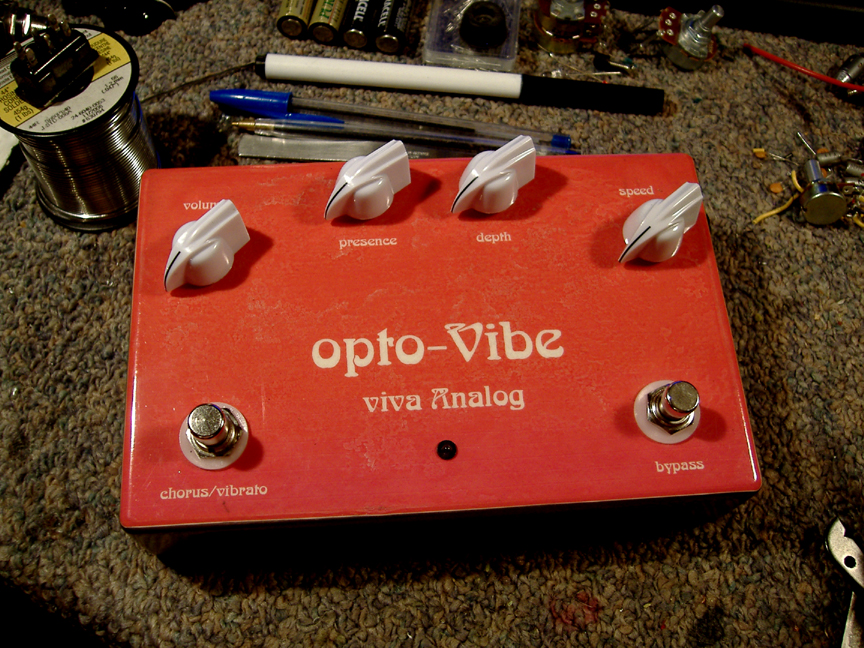 ---
Some Univibe clones have a tendency to sound weak and un-balanced ... some of this has to do with (i) inefficient drive coupling that typically exists between light source and photo-elements in the original Univibe topology, (ii) commonly occuring un-even drive of the bulb driver (see my Univibe page for mods to improve this in the original circuit), and (iii) at low speed a considerable amounts of control signal is lost to the Intensity Pot circuit's AC-divider ...
Over the years I experimented with a number of signal path variants - one, an all-jFET signal path and others with stock BJT stages ... what I like about the all-jFET version is the very smooth Vibrato response, while the BJT version has more of a gnarl in Chorus mode ...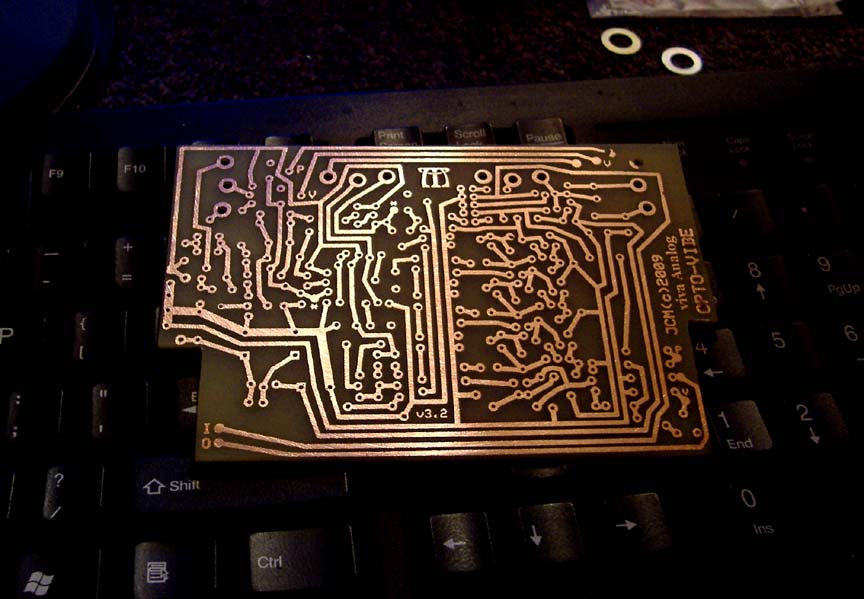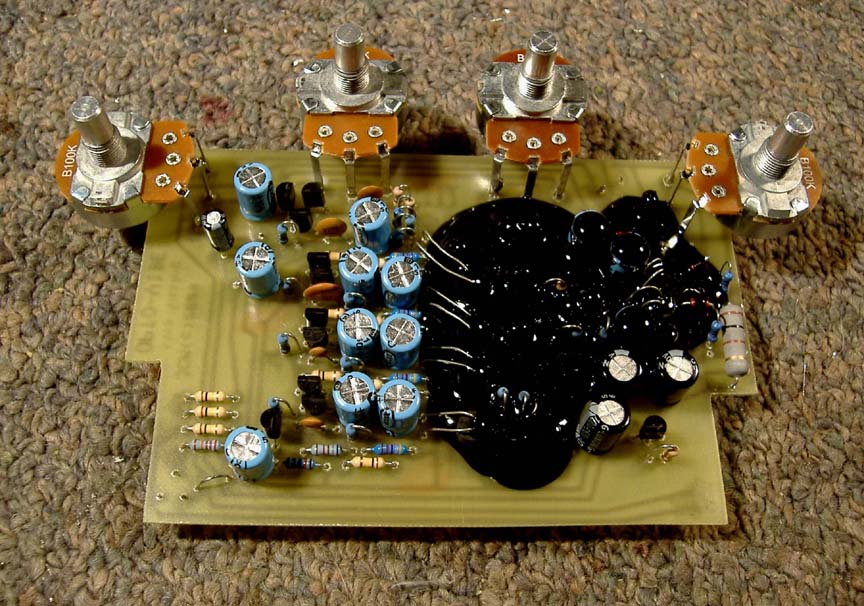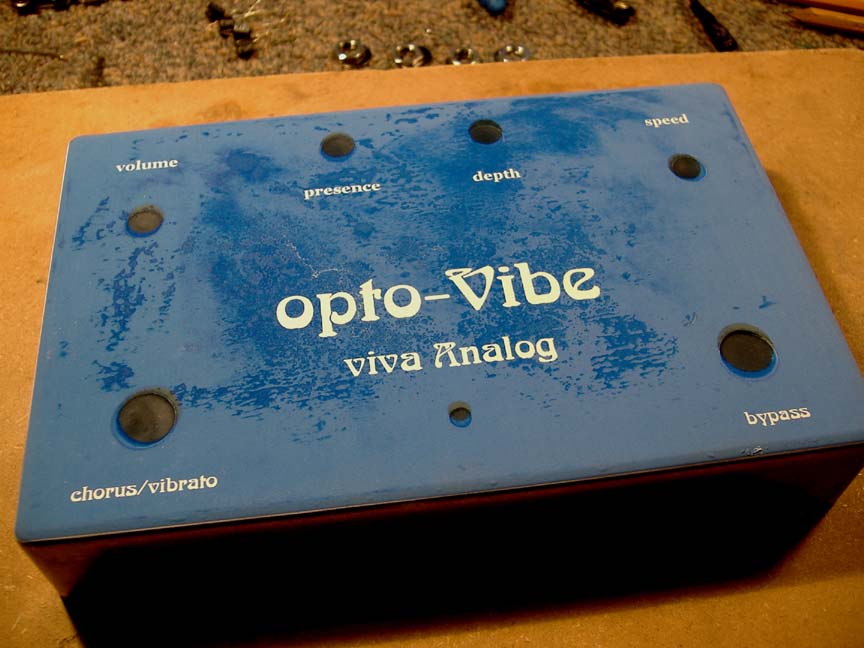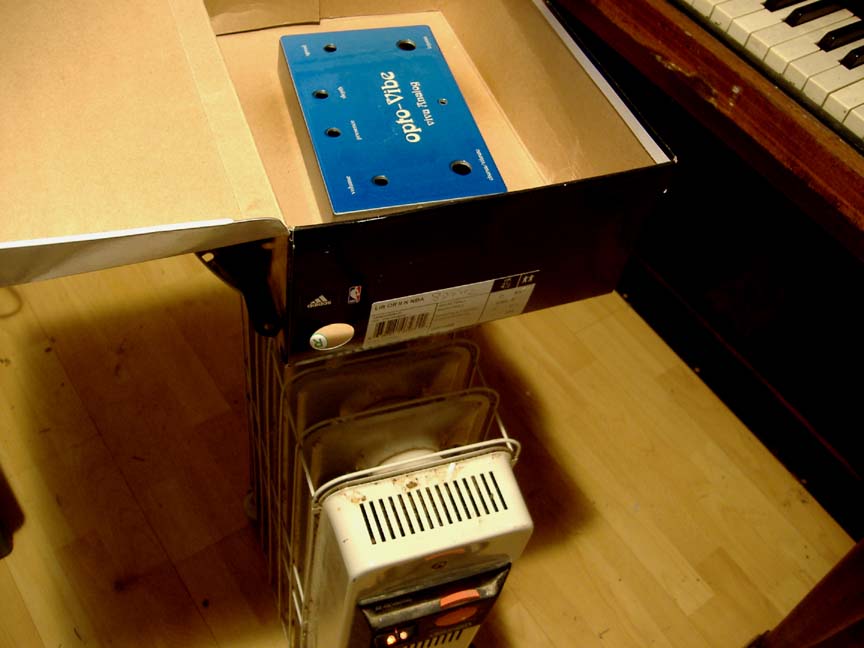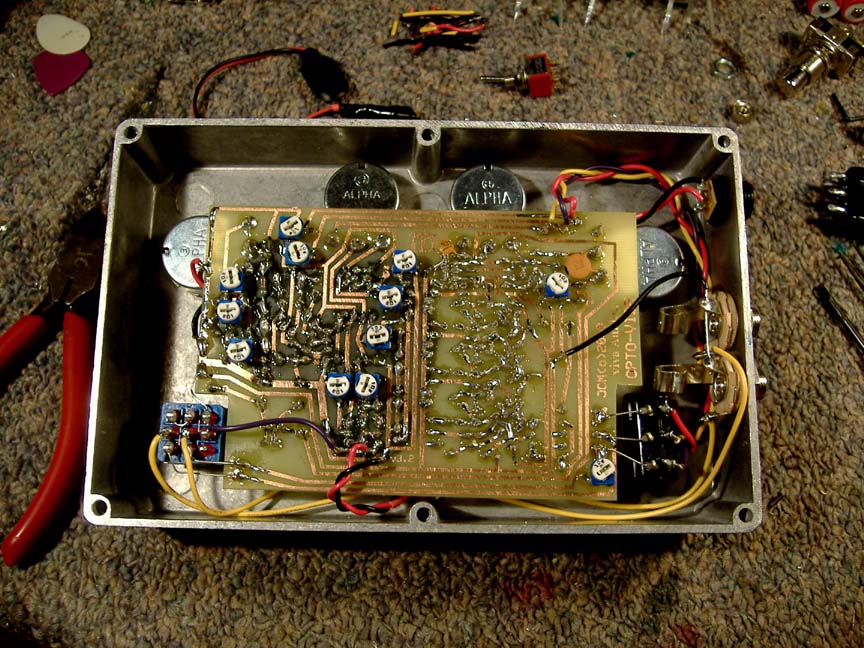 The last rev. is BJT (stock) with a wide-range mu-stage Preamp - it is *VERY* friendly to cranked tube amps and hardly colours the sound outside of the swirling effects ... the new opto-Vibe (c)2009 gives the original VCA/trem component plus a gnarlier and extended swirl with a stronger WAH factor at max intensity ... the signal path also exhibits extremely low noise ...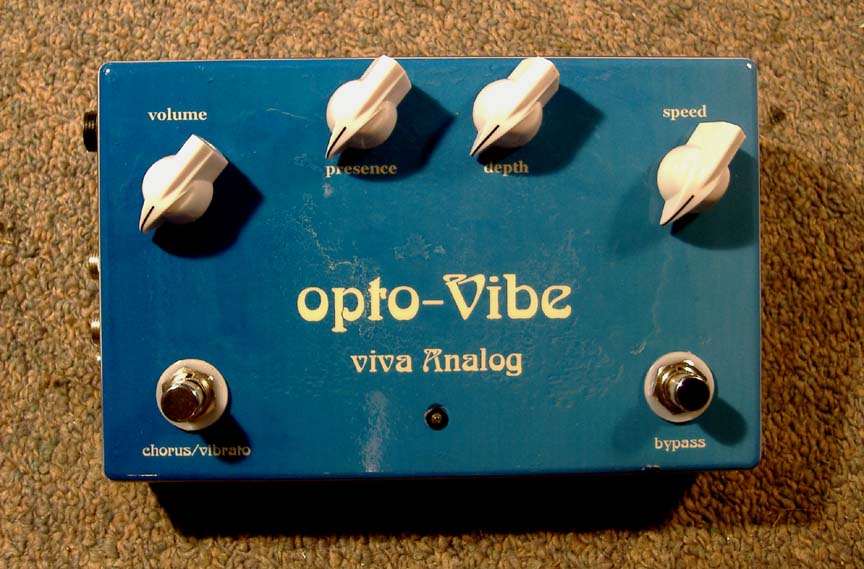 ---
jc AT lynx DOT net