Welcome to viva Analog
Vacuum Tube Ckts /// Guitar-Bass Effects /// DIY pages
Analog Circuit Design and Modeling
JC Maillet (c) 1996 - 2010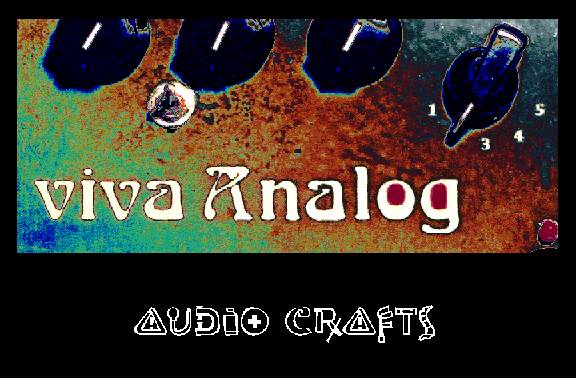 R.I.P. Gar Gillies & Ken Fischer
---
---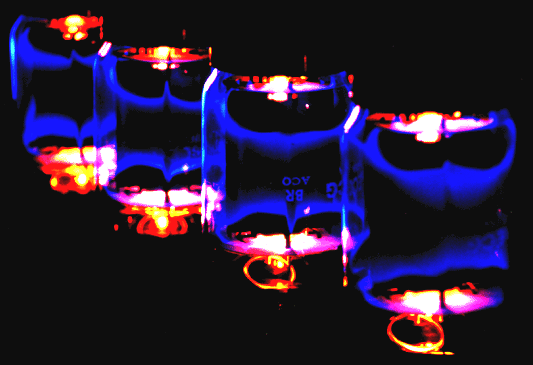 Thermionic Tech
---
Appreciation Pages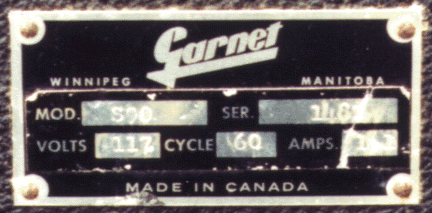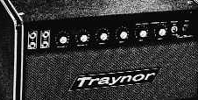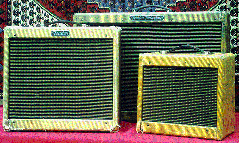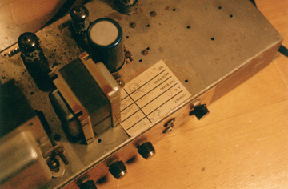 ---
Selected Tube Projects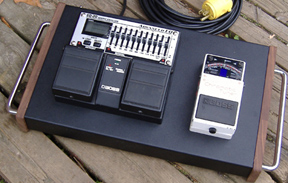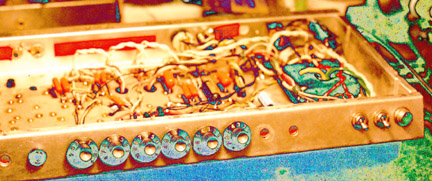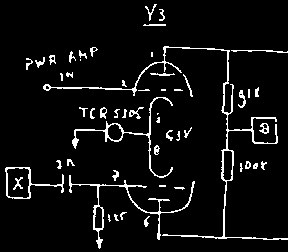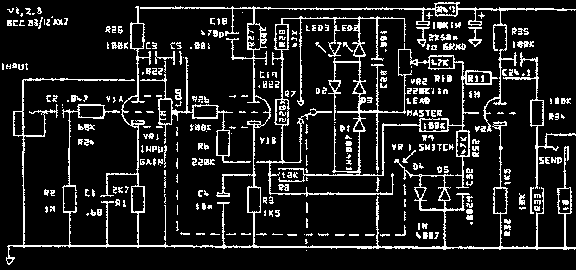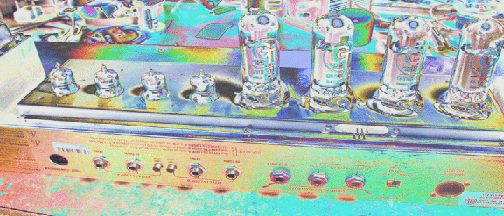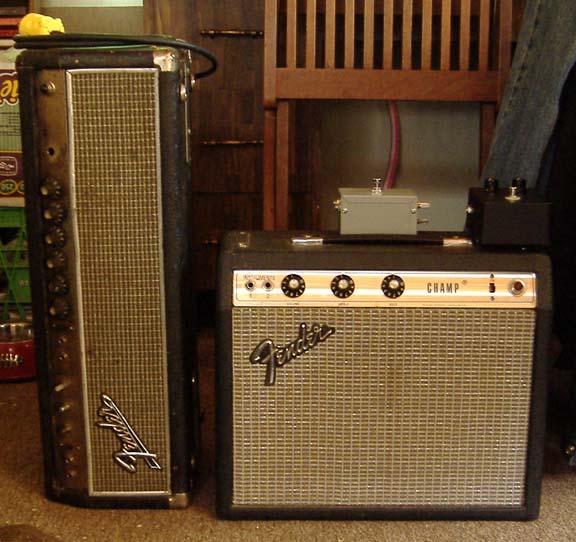 ---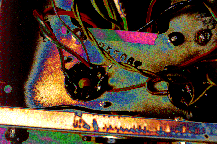 "Inside Fender and Marshall Tube Amps"
ISBN 0-9684849-0-5
(c) March 2002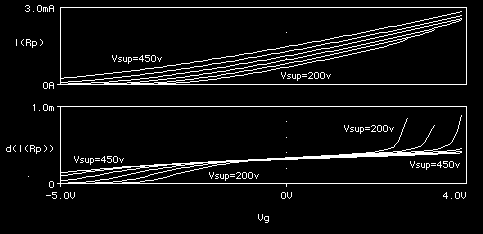 ---
\\\ Mathematical Explorations ///
A Generalized Algebraic Approach
to Modeling Vacuum Tube Triodes
Permission to post kindly given by Mr. Ed Dell www.audioxpress.com
(1b) Retyped Glass Audio articlePspice Modeling Technique for Vacuum Tube Triodes ('98)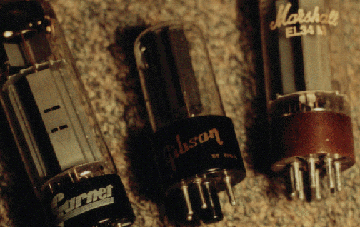 ---
~(: \\\ Rainbow of Sounds /// :)~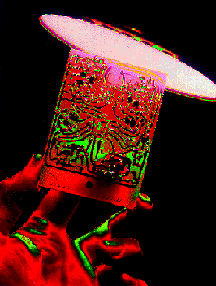 LFB - Little FET Booster *original design* (c) 2009 organic sounding jFET amplifier without the usual gear-sensitivity issues ... MOJO *original design* (c) 2008 class-A tube output stage compression emulator/booster, Super MOJO II *original design* (c) 2008 linear dynamic class-A circuit exaggerator/booster ... click-less Triggered Swell II *original design* (c) 2008 foot activated opto auto-volume circuit with dual mode effect loop ... Vibe+ *original design* (c) 2007 complete make-over of the signal path and control circuitry of the Univibe concept - providing extended depth and timing ... Acoustic 360+ *original redesign* [kit project] - Pro Version ... Envelope Locked Loop *original design* (c) 2007 true dual mode optical compressor/limiter function with threshold and ratio controls ... Nyquist Aliaser [project] *original design* (c) 2005 audio frequency under sampler with narrow-pulse clock ... true anti-phase Stereo-Vibe circuits: (i) Stereo-Vibe 480 *original design* adaptation of Don Bonham's Stereo "Maggie 480" bulb based emulator using Mieda (univibe) class-A phasor stages; (ii) Stereo-Vibe 45 *original design* dual 2-stage light coupled op-amp signal path with original tri-mode (tri-sine-square from one control) super wide range constant amplitude LFO, (iii) Stereo Vibe+ *original design* dual 4-stage light coupled filter using same LFO circuit and signal path style as "45" but with univibe phase shift equivalent caps throughout (based on original theory) ... Range Mistress *original design* full spectrum Si/Ge RangerMaster type booster ... Unicord "Univibe" Phase Shifter *original re-design* [kit project] - extension Mods ... "Harmonic Multiplier" [project] *semi-original design* 4-quadrant multiplier based Squaring "Octaver" circuit with variable linear Mixer for Tube Harmonic Simulations and unique Octavia type sound ... Super "Full-Wave" Octaver [project] *not original at all really* very close approx to f(x)=|x| ... SWR Limiter pedal [project] *original mods* adapted for low supply including two-band active sidechain filtering ... "MutronIII" Filter/Follower [project], *original* Pro version with extensive Mods ... Ranger "ParaExciter MkIII" Filter/Overdriver [project] ... "MXR DynaComp" - Tired Battery Simulator [project] ... EH Small-Stone" Phase Shifter [project] - The "Original" Univibe cap ratios Mod ... PAIA "Infinity+" sustainer circuit re-design [project] ... 4-transistor Pitch-Only Theremin with Line-Out mod [project] ... MXR "Phase45" [project] - Univibing Filters, LED speed Indicator, Vibrato/Phasing mods ... Dan Armstrong "Green Ringer" [project] - Nulling mod ...
Photo: Harry Primate - Missaussaugua Ontario
---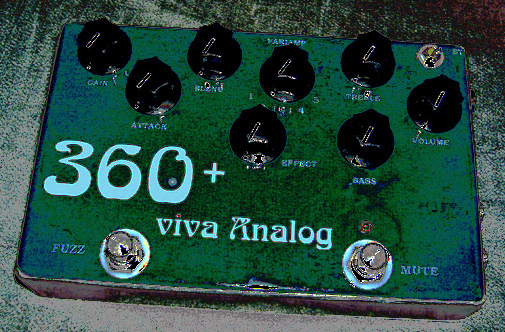 ---
\\\ 2010 viva Analog 360+ DIY Bass Preamp Kit ///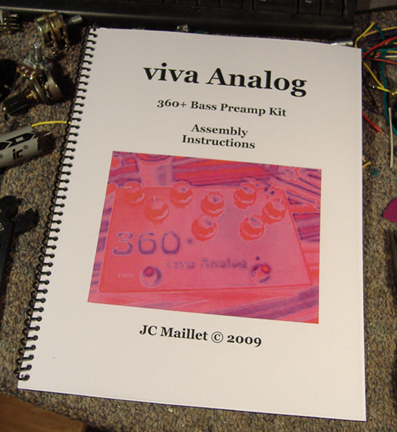 ---
---
\\\ Super Vintage - Mammoth Ivory ///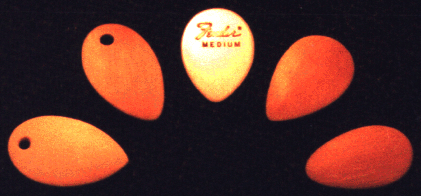 Organic Tone for Acoustic Guitars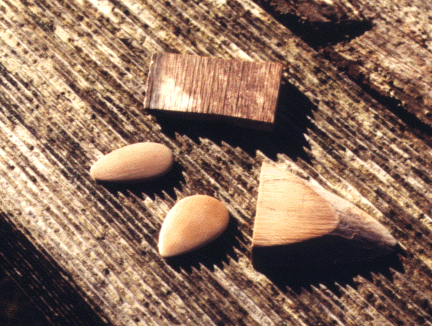 ---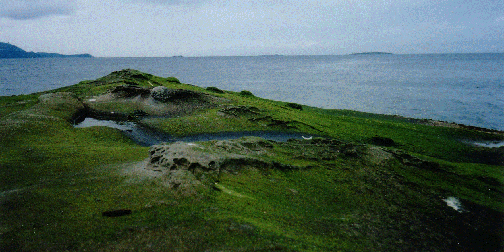 ---
jc -> lynx.net
Copyright JC Maillet (C)1996-2010